The host of a Russian news program on Sunday admitted that the country's media underestimated Ukraine as "helpless" and should not have expected an easy victory.
As the Russian military continues to experience major setbacks in its invasion of the Eastern European country, unrest has begun to seep into the typically jingoistic state-run media. Julia Davis, creator of the Russian Media Monitor watchdog group, has been sharing regular examples of this unrest on Twitter in recent weeks, including a new clip of host Sergey Mardan on Sunday.
"'It's time to cry wolf,' says Russian host. He admits that Russian state media made a mistake by laughing at Ukrainians and expecting an easy victory over 'helpless Ukraine,' while the West would look the other way," Davis tweeted alongside the clip. "Now Russia is facing a rude awakening."
In the clip, Mardan expresses remorse for the part that the Russian media had in portraying Ukraine as a weak nation and Western leaders like President Joe Biden as ineffectual.
"For the longest time, in all sorts of TV programs, on radio, in print, we laughed out loud at goofy [slur against Ukrainians], we laughed at the helpless Ukraine as the 'not quite Russia' and at the senseless West, at Biden with Alzheimer's and Parkinson's," Mardan said. "Everything that is happening right now does not fit into this amusing, satirical picture."
Mardan also said that, in his view, the military aid provided to Ukraine by Western allies has been key in its numerous victories against Russian forces.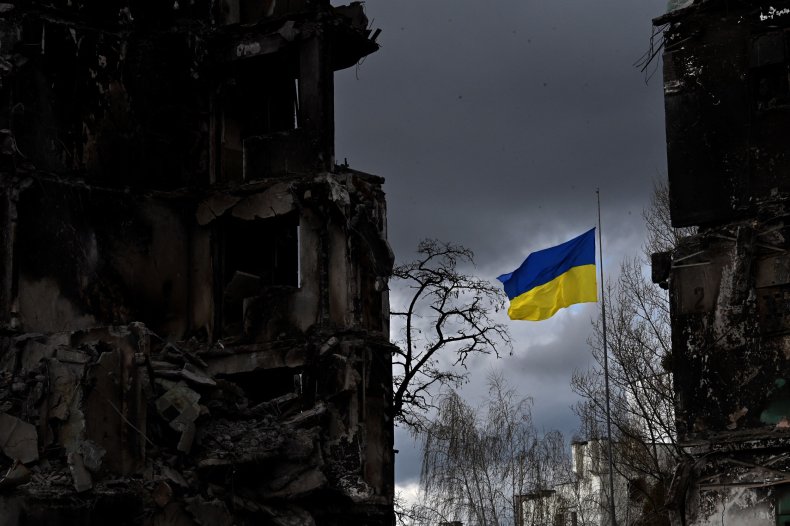 "The enemy turned out to be incredibly cruel. Ukraine's armed forces have smelled blood," Mardan added. "For many, it, unfortunately, became a revelation that from the beginning, the West made a bet on their military victory. They've been training units of the Ukrainian army and providing it with every kind of weapon. I'm convinced that the flow of weapons not only won't slow down, but will continue to increase indefinitely."
While other hosts in the Russian media have taken a more somber and regretful tone, like Mardan, others have continued to take the typical hardline approach. During a segment highlighted by Davis last week, host Armen Gasparyan encouraged viewers to self-censor against foreign media that might make them view the invasion in a negative light.
"I understand that from a layman's standpoint, all of this is simply unbelievable," Gasparyan said. "This is a difficult scenario, no doubt about it. Exactly for that reason, in the absence of censorship during the special operation in Ukraine, you should implement internal censorship, stop reading ideological adversaries."
Newsweek reached out to Russian political experts for comment on this story.