HARNEY COUNTY, Ore. — A restraining order issued by an Oregon Circuit Court judge has blocked Ballot Measure 114 from going into effect on December 8.
According to court documents, a circuit court decision handed down by an Oregon state judge in Harney County has stopped the Oregon government from enforcing all parts of Measure 114. The judge's order states that the the Oregon government cannot enforce the measure until at least December 13, at which point the courts will decide whether or not to enact a longer-lived injunction on the measure.
This comes just hours after a federal judge allowed the measure to continue in the face of several lawsuits questioning its legality, albeit with a delay to a certain provision of the bill.
Early Tuesday morning, a federal judge also put a 30 day extension on the permit-to-purchase part of the measure. 
Before the entire measure was put on hold, KEZI 9 News spoke with the President and CEO of Armac Tactical in Junction City, Ryan McNamara, about how gun sales have been affected since Measure 114 passed back in November.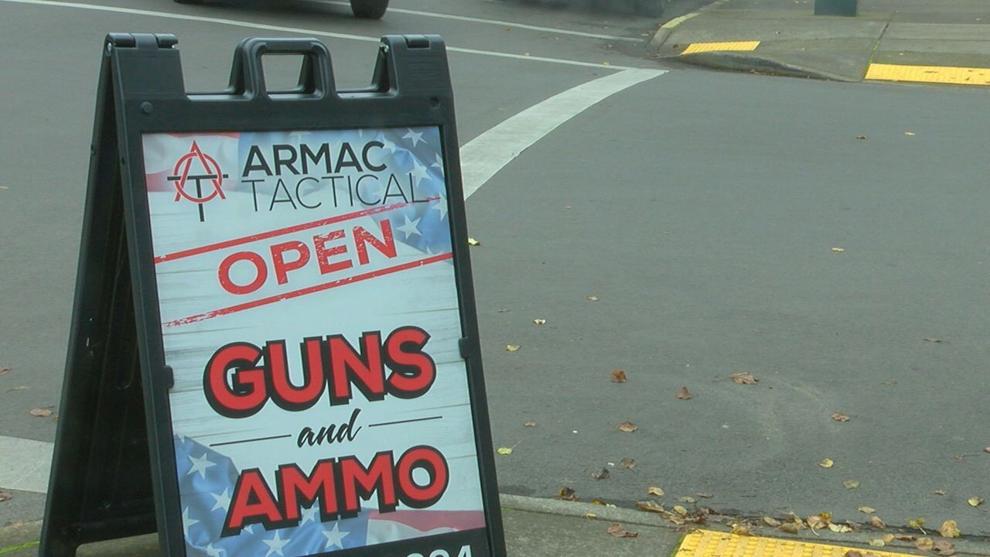 "We've seen seven months in sales in the last few weeks, it's been nuts," he said. "Just trying to get inventory into the store, trying to get it out to the customers as soon as possible and just keep things replenished in the store to keep everybody happy."
Some customers said they have several issues with the measure. 
"I understand everybody's fear factor, but it's a semi-automatic firearm. Law-abiding citizens aren't going out causing havoc and creating issues, they're just not," Stacy Anderson said. "People are wanting their shot guns before they're illegal to carry out in public, such as hunting. People don't know where this is going, I don't know where this is going. All I can do is hope that clearer minds prevail."
Oregon Attorney General Ellen Rosenblum has stated that her office will appeal to the Oregon Supreme Court to lift the Harney County judge's injunction. It is unclear how long it will take for the Attorney Governor to petition the Oregon supreme court to get the Harney County order lifted.
Be sure to stick with KEZI 9 News for the latest information regarding the status of Measure 114.