After two days of diplomacy, business and promoting his native tongue in Washington and New Orleans, French President Emmanuel Macron sampled the Crescent City's nightlife up close and personal, strolling the Frenchmen Street entertainment strip and soaking up live music at three clubs.
Hundreds of people gathered there to see, greet and play for Macron on Friday night, following his events earlier in the day at The Historic New Orleans Collection, the New Orleans Museum of Art, a private meeting with Elon Musk and dinner at the Windsor Court hotel's Grill Room.
Some came specifically to see the first French president to visit New Orleans since 1976. Others had no idea he was expected.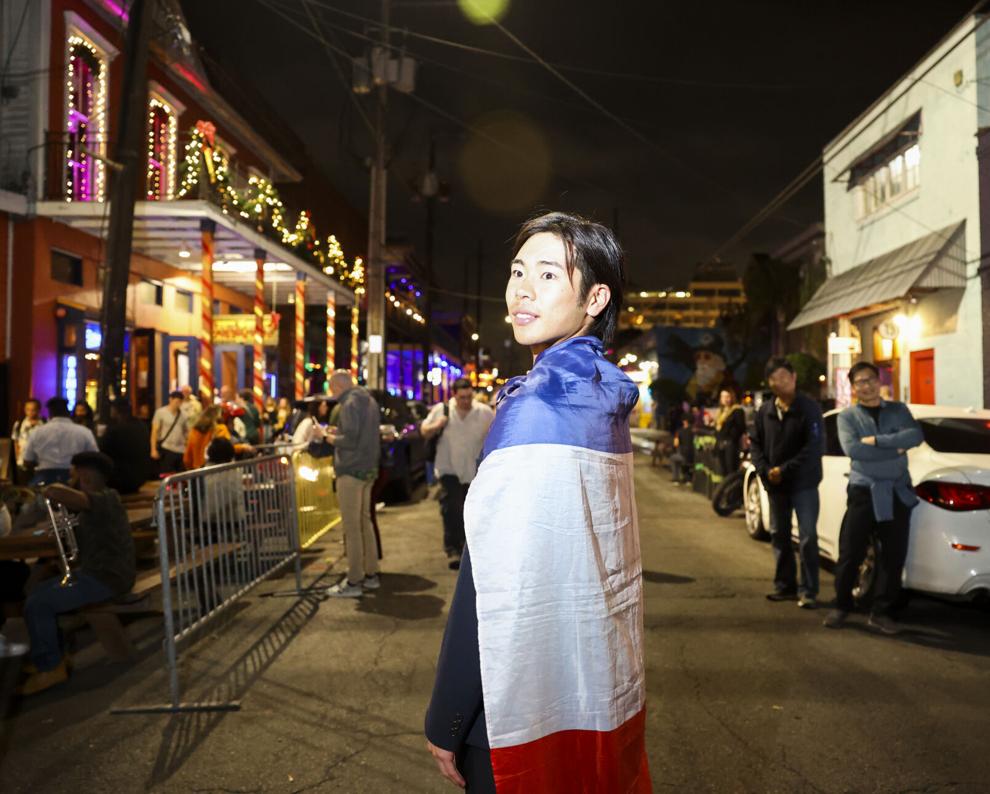 Lauren Ruddy, a graduate student at Tulane University, said she studied French as an undergraduate in Maine, and has been obsessed ever since with France's culture and way of life. "I just think it'd be really cool to see him in person," she said. 
A group of University of New Orleans exchange students included Fuki Husai of Japan, wearing a French flag on his back, and Mathieu Laruelle of Paris, who got to shake Macron's hand as the president walked Frenchmen. "I just told him, 'It's the best street to do parties, so I'm happy you came to party with me'," Laruelle said. 
Macron got out of his car and walked up Frenchmen from Decatur Street, entering at least three clubs and stopping to see at least two street acts perform.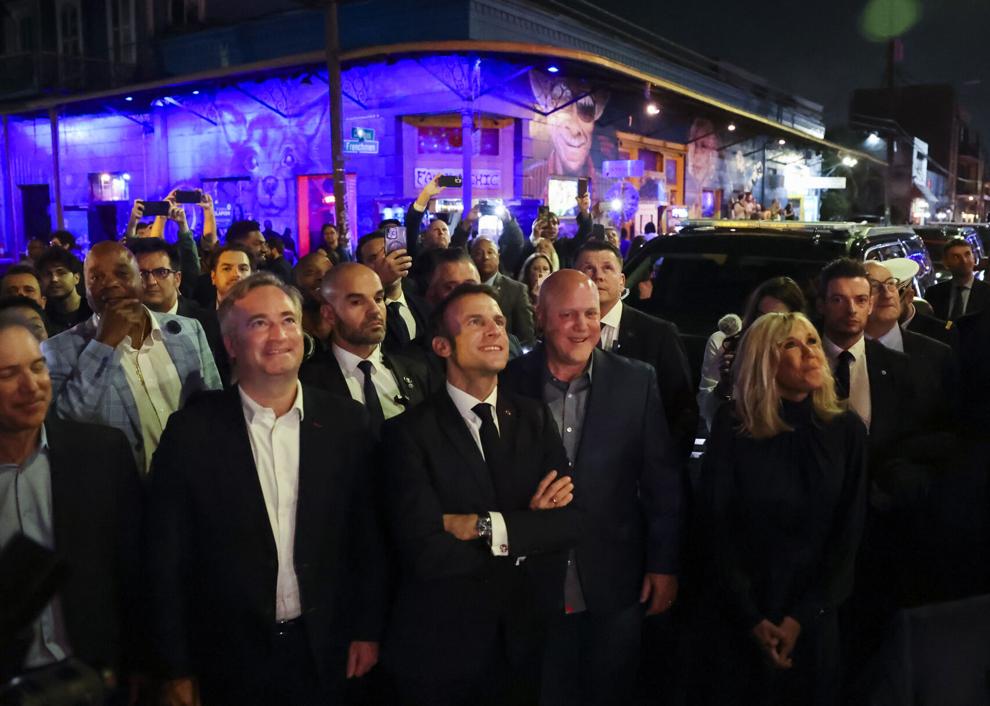 At the Blue Nile, he took in a bit of Kermit Ruffins and the BBQ Swingers and, back on the street soon afterward, stopped to hear a trombonist, Lisa Q. Mount, positioned on a friend's balcony, playing the French national anthem, "La Marseillaise," for him. 
At d.b.a., Macron listened to the Soul Rebels, and addressed the audience from the stage.
He passed up the New Orleans Catahoulas at the Spotted Cat but soon halted before a group of street musicians in front of Frenchmen All Day. One of them, guitarist Christian Lumsden, said local police earlier asked his group to clear the street, but that they complained until a French security officer intervened to say Macron would love to see them. The band, called Gee Dang, played the ragtime standard "That's a Plenty" for the president. 
Macron also entered the Royal Frenchmen Hotel and Bar to listen to Cameron Watson, playing "Cantaloupe Island," among other songs. 
Upon exiting, he chatted with former New Orleans Mayor Mitch Landrieu, a senior adviser to President Joe Biden. They exchanged a hug and handshake, and Macron waved goodbye to the public and headed to his car, by now at Dauphine Street, as onlookers shouted, "Laissez les bon temps rouler!"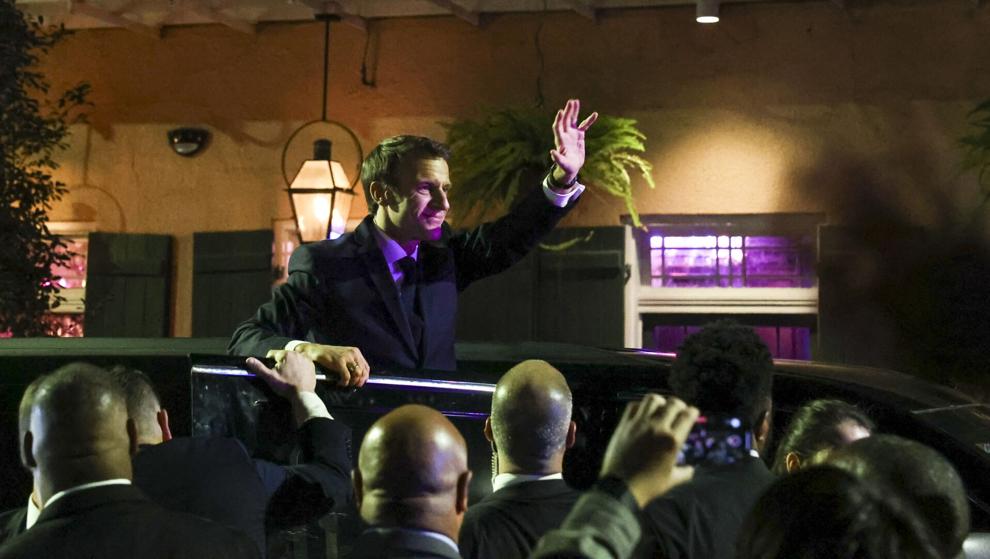 ---
CORRECTION: Earlier versions of this article incorrectly identified the band at d.b.a.