The president of a conservative Christian advocacy group whose members were denied service at a Richmond restaurant spoke out Wednesday, responding to a statement claiming the location has "always refused service" to anyone who makes their staff feel "uncomfortable or unsafe."
"We were certainly shocked that this happened, and I think most people assume that food service is something that we can all agree on," Family Foundation of Virginia President Victoria Cobb told Harris Faulkner on "The Faulkner Focus."
"It's stunning, and it does feel a bit like 'no Christians can eat here,'" she added, slamming the restaurant for alleged "religious discrimination."
STARBUCKS APOLOGIZES AFTER 2 UNIFORMED CALIFORNIA DEPUTIES WERE ALLEGEDLY REFUSED SERVICE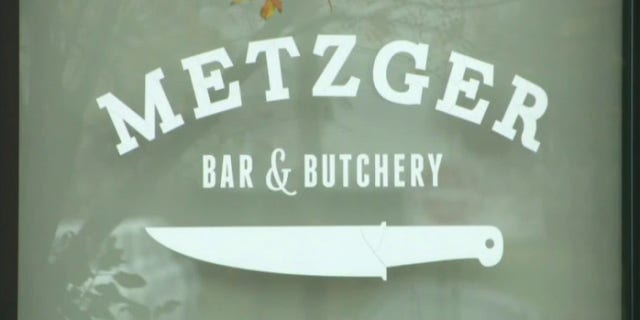 Metzger Bar & Butchery emphasized the importance of "dignity" and a "safe work environment" for staff members in its statement defending its decision to cancel the conservative group's reservation, but Cobb argued deferring the blame to waitstaff members is irresponsible.
"Certainly, they can put it off on their team, but the owner made the phone call, they've put out an official statement, and the bottom line is the buck stops with the owner of the restaurant," she said.
"Restaurants are not allowed to discriminate even if their employees are discriminatory. They can be hateful, they can be bigoted, but that's not the right of a restaurant to simply say, 'We're just not going to let you eat here.'"
HAWKS LEGEND DOMINIQUE WILKINS SAYS HE WAS DENIED SERVICE TO ATLANTA RESTAURANT BECAUSE OF HIS RACE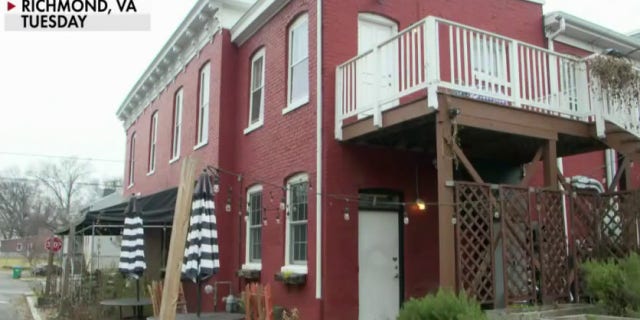 The German-style restaurant is co-owned by TV chef Brittanny Anderson, known for stints on "Top Chef" and "Chopped." The restaurant's manager called a member of Cobb's group at the last minute last week to inform them that their reservation had been canceled.
"Thankfully, we were able to pivot to another restaurant who graciously hosted us. Since then, we've gotten so many offers from folks," Cobb said.
Her faith-based non-profit, which focuses on bolstering religious principles in family and government, criticized Metzger Bar & Butchery's move in a Dec. 1 post in which Cobb lambasted the "double standard of the left."
"Last night, our team and supporters got that firsthand experience when Metzger's Bar and Butchery in Richmond, VA refused to service our pre-reserved event, leaving us scrambling just moments before," Cobb's post read. 
CLICK HERE TO GET THE FOX NEWS APP
"For weeks, we had planned a gathering of supporters and interested people in a private room to fellowship and receive an update on our work. About an hour and a half before the event was set to take place, one of the restaurant's owners called our team to cancel the event. As our VP of Operations explained that guests were arriving at their restaurant shortly, she asked for an explanation. Sure enough, an employee looked up our organization, and their wait staff refused to serve us."