Authorities on Thursday formally identified the second victim of a shocking double homicide in Covington in which both bodies were discovered burned beyond recognition early Monday.
During a news conference at the St. Tammany Parish Coroner's Office in Lacombe, they said the body of Ruth Prats, 73, had been positively identified finally through DNA testing.
Earlier this week the Coroner's Office had identified the Rev. Otis Young, 71, a retired pastor of St. Peter Catholic Church in Covington, as one of the victims. Young died of blunt, sharp trauma, the coroner said.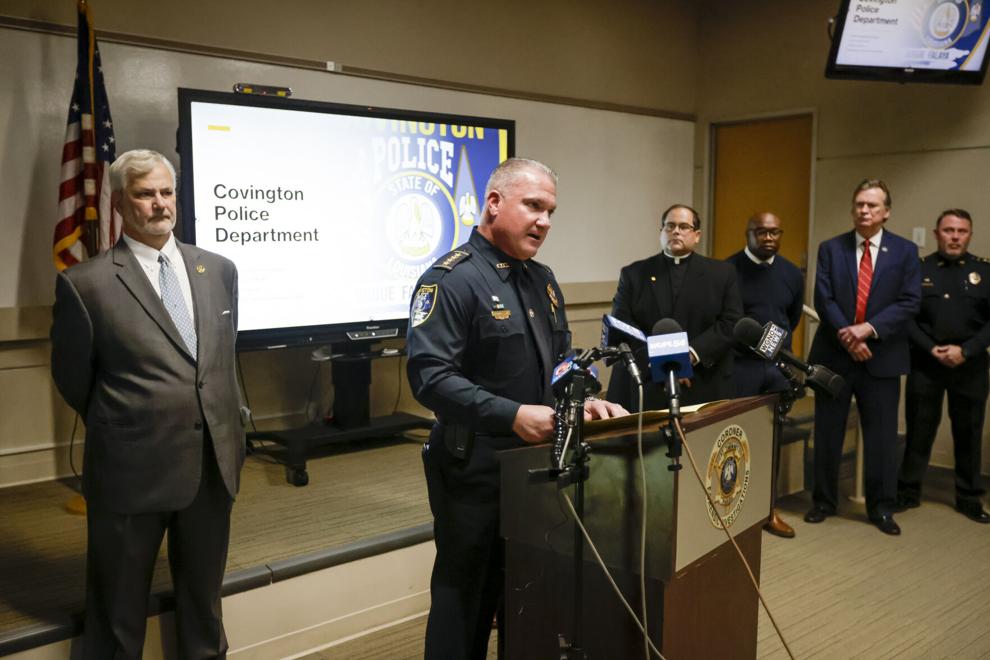 Coroner Charles Preston said Thursday that the cause of death for Prats was blunt force trauma. Like Young, her death has been ruled a homicide.
During the joint news conference between the coroner and Covington Police Department, authorities began to reveal some details of the gruesome slayings, which have stunned many people across the north shore.
Watch the press conference live (Can't see? Watch here):
Young and Prats were beloved in Covington, both fixtures of St. Peter parish.
One man, identified as Antonio Tyson, has been arrested in the crime, booked with two counts of first-degree murder and several other crimes. Tyson was recently released from prison after serving 30 years of a 40-year sentence for forcible rape, armed robbery and burglary.
The bodies were found early Monday morning behind a business on East Gibson Street in downtown Covington.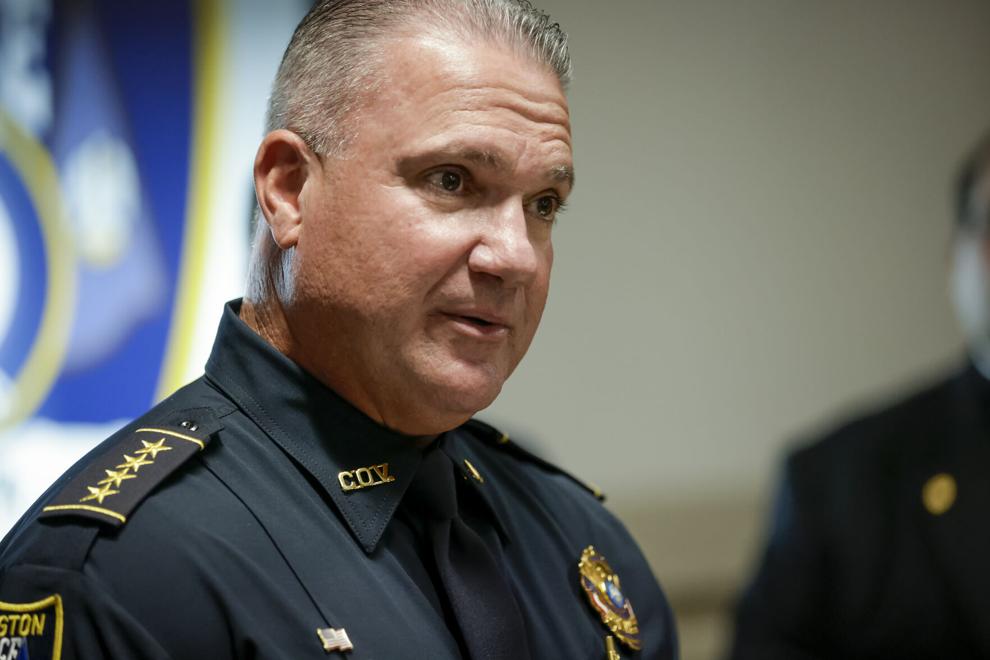 A motive has not been released and investigators would not reveal where they think the homicides took place or where the bodies were burned.
Tyson was captured on video surveillance filling a container of gasoline, but Lt. Kevin Collins of the Covington Police Department could not immediately say what time that occurred.
But authorities said there is no evidence that Tyson knew either victim prior to the homicides. Tyson did not work for St. Peter School, officials said.
Investigators first became involved Sunday night when police were alerted to a report of a hit and run on East Boston Street next to Bogue Falaya Towers at 7:11 p.m., Collins said. A witness provided the license plate number of the vehicle, a Honda CRV, and police learned that it belong to Prats.
When they were unable to contact her, they contacted her family, and members were likewise unable to reach her.
Family members met police at Prats' home at 216 S. Washington St., near St. Peter's Church, and Prats' cellphone was heard ringing in a nearby dumpster, Collins said. At that point, her name and vehicle description were entered into a national data base of missing persons.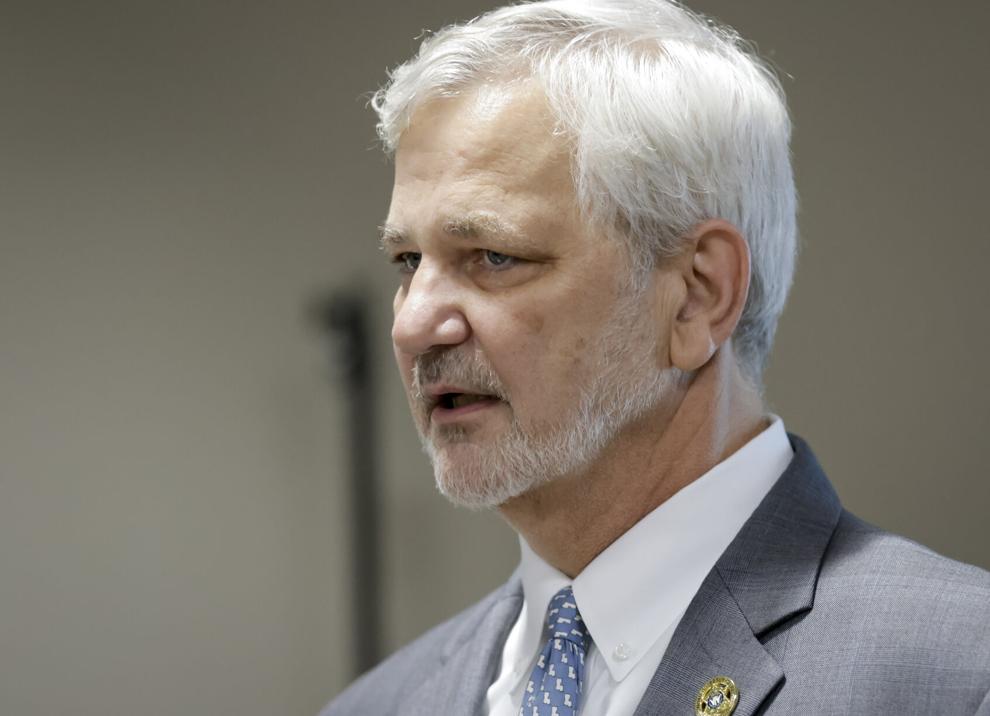 Her vehicle was found by Covington police at 3:43 a.m. Monday, parked at a drug store on U.S. Business 190.  Tyson and a woman were inside. They were taken to the Covington Police Department for questioning.
Police also learned that Young had been at Prats' home earlier Sunday, and church officials checked his apartment and discovered he was not there.
The call that possible human remains had been discovered behind Dependable Glass on East Gibson Street came in at 5:49 a.m.
Video surveillance from St. Peter School showed Tyson, riding a bicycle in the neighborhood Sunday afternoon, Collins said. It also showed him speaking to both Prats and Young at 3:53 p.m. at her house.
Video showed him parking his bicycle at a nearby grocery store, walking back to Prats' home, and knocking on the door. He was holding a knife behind his back and in a crouched position, Collins said.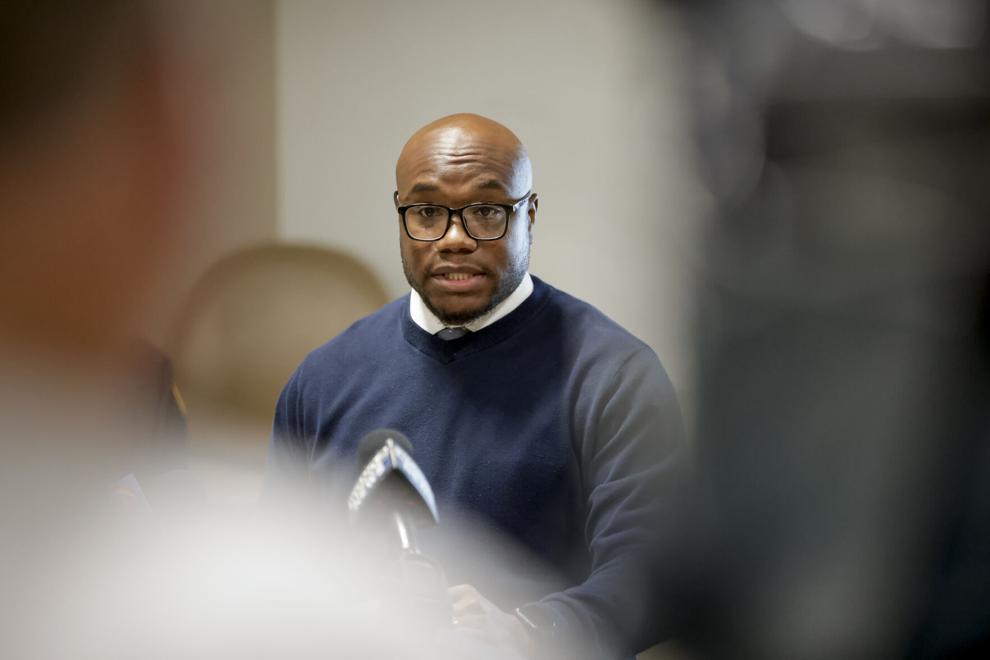 Video then showed him leaving the house at 6:26 p.m. in Prats' vehicle.
In addition to first-degree murder, Tyson, 49, was booked with two counts of second degree kidnapping, possession of stolen things, obstruction of justice and resisting arrest.
He is being held without bond on the two murder counts. A hearing to consider a motion to set reasonable bond will be held Dec. 21.
Police said Wednesday that a second person of interest in the crime, a woman, was not arrested and has been released from custody.
Staff writer Joni Hess contributed to this story.
Check back with NOLA.com for more on this developing story.